5 KPI's that sets Daauus apart from its Competitors
Creative Design Agencies are the ones that deliver services like creative advertising, creative design, technology & strategic services. Of course, the professional that provide these services have strong creative skills and unmatched imagination. Creative Design Agencies have become an important part and play a major role behind the success of many reputed brands. It is the services provided by these agencies that make a product look attractive, appealing & irresistible to the consumer.
Creative Advertising Agencies or Creative Design Agencies mainly consists of marketing companies and graphic design companies. These companies provide help in creating value for a product as well as make it popular among the masses. These agencies focus on creative ideas, research, and development, design innovation to make their services alluring to consumers.
Daauus Advertising Agency is the most popular and most trusted creative advertising agency in Somalia. The strong principles and amazing creative talent make it one of the most preferred names in the field of Creative Advertising. The pool of creative services offered by them makes them one of the topmost names in the field of the creative advertising agency.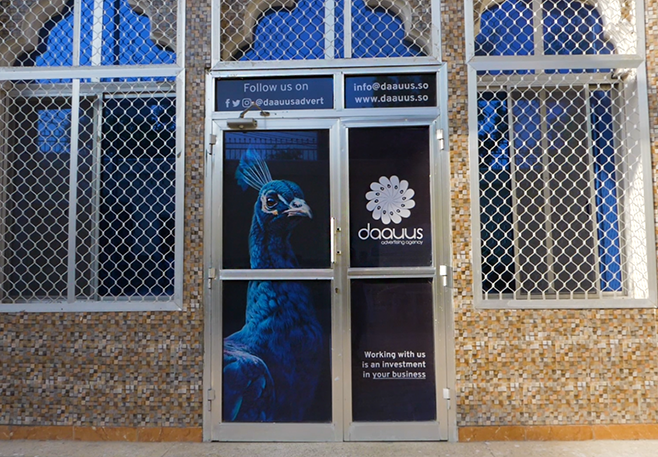 Graphic design companies are considered one of the most important components of the Creative Design Industry. We also recognize this & have a dedicated team of professional designers that design the most stunning graphics for your products. Moreover, our marketing agency Somalia, provide the best marketing solutions as well so that your product a wide reach.
KPI's or Key Performance Indicators are indicators that exhibit the effectiveness of a company in achieving its objectives. KPI's are simply values that can be measured & are used to demonstrate the overall effectiveness of efforts of a company in achieving its key business objectives. Organizations make use of KPI's at various levels so figure out the amount of success they've been getting with those efforts.
Now, we'll talk about 5 KPI's that sets Daauus Advertising Agency apart from its competitors.
1. Ratings for Client Satisfaction – It is one of the most realistic ways to judge your performance and get feedback on the services you've been providing. Client Satisfaction ratings help your company to make your services better, more appealing & make your client satisfied. For e.g., graphic design companies could use client satisfaction ratings to judge the type of creative content they've been providing and eliminate any room for dissatisfaction. We at Daauus Advertising Agency have excellent customer satisfaction ratings that make it one of the popular choices among clients.
2. Actual Time Taken & Estimated Time – The time difference between the time you estimated and the time you've taken to complete your project tells you the efficiency of your team. Our agency is committed to an efficient work lifestyle so that their projects are completed well within the estimated time.
3. Lead Time for Projects – The lead time for every project done tells about the capability & expertise of the creative teams on a particular project. Tracking this KPI helps your firm to measure the competence of every individual that is working on a project. Our marketing agency Somalia, have excellent lead time per project, & we deliver exceptional quality as well.
4. The number of successfully generated Outputs – The rate at which a company delivers fully completed and operational projects disclose the overall success rate of the agency. We are fully committed to delivering high-quality products with high satisfaction rates.
5. Project Budget – The project budget is one of the factors that drastically affects the complete quality of the service that a company provides. We at Daauus are the most affordable creative advertising agency that provides the best creative content for any budget amount. We believe that valuable quality content is not limited to high budgets only.
For a successful product, you need a good mix of Marketing & Quality Content. Get in touch with us and our expertise in design & innovation, we provide you with exceptional content for your brand. Marketing plays an equally important role in the fame of your product. Feel free to contact us, we provide the best marketing campaigns with sophisticated marketing techniques for your product to make your brand an everyday name in the society.