Daauus Agency celebrates 4th Anniversary of business in Somalia
Daauus Advertising Agency, a leading creative advertising agency in Somalia, is celebrating its 4th anniversary of business. The company was founded on July 21, 2013, but business doors were opened on 1st of November 2015.  Mohamed Bashir Osman better known as Midnimo — managing director of Daauus — welcomed the whole team and kick started the celebration event which held on the 2nd of November 2019 at Marhaba Hotel.
Mr. Abdinor Elmi, chairman of Daauus Advertising Agency L.L.C said "It is an honour and a great pleasure to celebrate this important milestone with the team – you are the backbone of the company. I can't imagine how far Daauus would go without a dedicated, passionate and committed team.".
Daauus creative advertising agency has launched a new service through its Social Media channels on the occasion of the fourth #DAAnniversary.
Our new service will ensure that Somali startup businesses can register their domain names to have an online presence which will create them a platform.
During the 4th #DAAnniversary celebrations, all the team had the opportunity to share jokes and fun moments by highlighting their most challenging things as well as the most happiest moments at the work sphere since their join to Daauus. Mohamed Omar 'Amka' – head of operations – has highlighted the history and story of Daauus since its inception.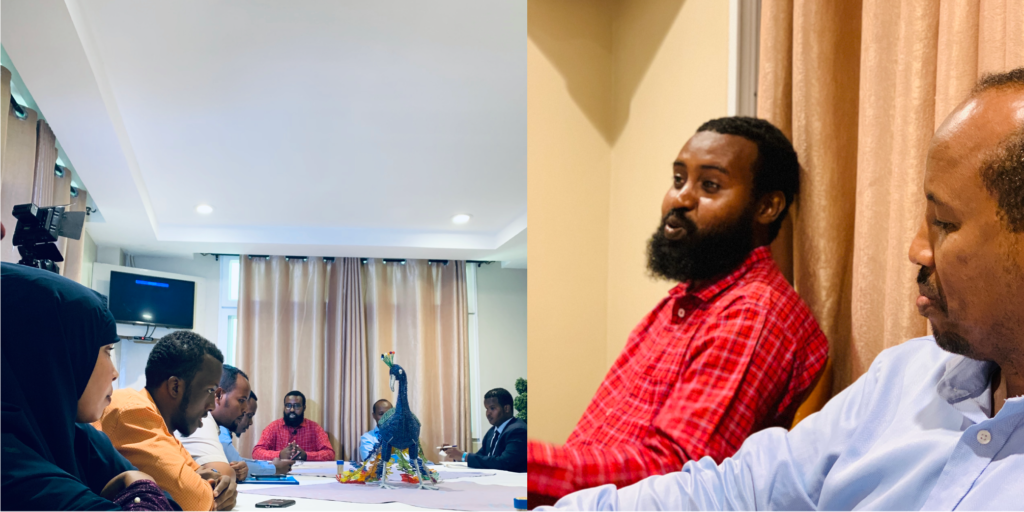 "Daauus was founded by a passionate team of entrepreneurs and creatives who saw the need for a professional design and communication services in Somalia. –This has led a new revolution that changed visual identity for many existing business in Somalia from corner to corner as well new startups" said Mohamed Amka, head of operations of Daauus.
The celebration officially came to a close with the most interesting part of the event, cutting a beautiful bespoke peacock cake.
Related Posts